The
Smart

Way To

Electrify

Your Fleet.
Our innovative modular drive systems repower your diesel vehicles cost-effectively, safely, and sustainably.

KleanDrive's mission is to accelerate the transition to zero emission vehicles for the health of our planet and all its inhabitants.
Vehicle

Repowering

Solutions.
KleanDrive provides a unique alternative for accelerating the path to zero emission fleets and delivering environmental and social responsibility benefits. We have developed a Repower programme which allows fleet operators to electrify commercial vehicles in the quickest, most financially viable and environmentally friendly way.
70% less than new vehicle cost
Increased asset value
Lower maintenance and operating costs
Best in class technology
Reduce, Re-use, Repower!
THE BENEFITS
Fleet

Electrification

Programme.
Transition to
Electric Faster
Achieve fleet electrification 3x faster by converting your existing
diesel fleet

Cost-effective Electrification
An economical transition to
electric with lower total cost of
ownership.

Responsible Fleet Operation
A socially and environmentally responsible fleet replacement
strategy.

Find out how we can help you
OUR PARTNERS
Working In Partnership To Meet The Needs Of All Our

Stakeholders

.
Accelerating the shift to zero-emission buses in London will encourage more people to use the bus and support the Mayor's mission to improve the capital's toxic air and tackle the climate change emergency.
Fossil fuel use, especially diesel, must be removed from the transport system as quickly as possible. With public transport budgets tightening it makes sense to repower existing diesel bus fleets to electric and improve air quality in our towns and cities in the shortest time possible.
Zero emission buses are a triple win for our lungs, our climate and the UK economy.
With the right investment, we can turbo-charge the ambition of our city leaders and clean up our air, increase jobs and catapult the country as a global leader in our next industrial revolution – transport decarbonisation.
To have KleanDrive as members of EIC is incredibly exciting. As the Air Quality Taskforce chair, I look forward to welcoming and working with Kleenbus. They bring a wealth of expertise and insight into the decarbonisation of transport, and in addressing air pollution. KleanDrive 's contributions will enrich the work of our taskforce as we strive to improve air quality and safeguard the well-being of our communities.
We love the work that KleanDrive are doing. One of the biggest levers we have to combat air pollution is to remove the problem; diesel. I believe KleanDrive has the most elegant, scalable solutions, helmed by a fantastic team, to make a real difference.
The transition to zero emission buses and coaches poses multiple challenges and the wide range of services provided by the sector means a range of solutions are required to achieve net zero. CPT is supportive of zero emission technologies and continues to work hard to support our members, operator and supplier, through this challenging transition.
London's world-leading low and ultra low emission zones have slashed carcinogenic diesel emissions over more than 15 years. To finish the job, we need the Mayor to target a diesel-free London by 2030.
We are delighted that KleanDrive have joined the ZEMO Partnership as we accelerate the introduction of ultra-low and zero emission buses, working with passenger transport companies, local authorities and government.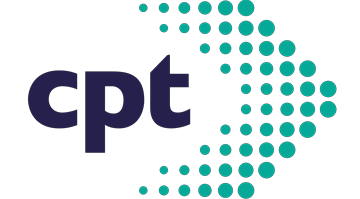 STRATEGIC VISION
Delivering A

Better Future

.
KleanDrive is rapidly removing diesel emissions from our environment, to clean the air we breathe and deliver a better future for our planet and society. Reducing diesel through Repower directly saves CO2 emissions, and the cost of air pollution to society and our health. The savings from repowering just 1000 buses will make a substantial impact.
Use our free calculator to estimate the social, environmental and financial savings you could make through Repowering your vehicles.


CERTIFICATIONS
Social and Environmental

Values

.
We are committed to growing our business in the most sustainable way, in alignment with the UN's sustainable development goals. As a Pending B Corp we are committed to using our business as a force for good. We are driven to have a positive impact on all communities and particularly those most vulnerable in society, by accelerating the shift to a more sustainable, economically viable, zero emission transport system. View our Environmental Policy here.
FROM THE BLOG
The

Latest

From
The Industry.